More than just a bunch of musicians ♥
Description
 fan/s
Isaac Slade.
Joe King.
Dave Welsh.
Ben Wysocki.
Thank you for being an inspiration. Your music means so much more than you could ever imagine. Keep on making songs, keep on touching lives.
Made by a Filipino fan, dedicated to the most amazing band, The Fray ♡ xoxo
PS. It doesn`t matter if you`re from the Philippines or wherever, feel free to follow! Enjoy xx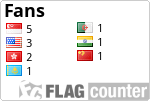 Navigation
+Home
| +Archive
| +Ask
| +Credit
| Next
Just saw a photo of Coco Rocha with The Fray on the background.
My favorite persons in one picture!
(Source: lunaris-spiritus)
The Fray

Check out ConcertLifeToronto for all the latest news, reviews and interviews with your favourite bands!

"Like" Us On Facebook || "Follow" Us On Twitter
Be the one and only, wait for me. på We Heart It http://weheartit.com/entry/44943028

the fray. <3
I'd rather run the other way than stay and see.
(Source: happymhillee)
Cannot wait for their next album to come out! Super duper excited!!!!! Wondering when will it be. Anyone else who feels the same? :)
xxx
(Source: thenyoustand)